Jennifer's Val Kilmer Homepage
---
Updated September 13, 1996
---
Hello and welcome to my personal drool page of Val Kilmer...I absolutely adore this man and wish to pay homage to him...If you don't like him all I have to say to you is that you are either: 1. A guy, 2. Gay, 3. Blind.
---
Links
Have Fun!!!
---

From musical superstars like Jim Morrison and Elvis Presley to legends of the Wild West like Doc Holliday and Billy the Kid, VAL KILMER has portrayed several immortal characters on screen. Now Kilmer breathes new life into one of the world's most beloved and timeless heroes in "Batman Forever" as billionaire Bruce Wayne and his nocturnal alter-ego, Batman.
Kilmer was the youngest student ever admitted into the drama department of the prestigious Juilliard School in New York City. After playing Orestes in "Electra and Orestes" and the title roles in "Richard III" and "Macbeth," Kilmer co-wrote "How It All Began," based on a true story of a West German radical. The play was directed by Des McAnuff and produced by the esteemed Joseph Papp for the Public Theatre in the early 1980s.
After making his feature film debut in the comedy "Top Secret!," Kilmer had the lead role in "Real Genius." He soon rose to cinematic fame as Iceman, the "best of the best," opposite Tom Cruise in the blockbuster "Top Gun." Kilmer then took the role of Madmartigan, the reluctant adventurer in the large-scale fantasy, "Willow," and starred in "Kill Me Again."
Kilmer's portrayal of Jim Morrison in "The Doors" showcased not only his physical and emotional range as an actor but his musical talents as well, as he performed all of the vocals in the live concert sequences. As a songwriter and music publisher, Kilmer has had one of his songs appear on a recent Williams Brothers recording.
Kilmer played FBI agent Ray Levoy in the political drama, "Thunderheart." After appearing as Elvis in "True Romance," Kilmer received critical acclaim for his portrayal of Doc Holliday, the unpredictable and dangerous friend of lawman Wyatt Earp, in the hit Western "Tombstone."
After completing the 3-D epic, "Wings of Courage," Kilmer played an unconventional psychologist in a noir tale set in surrealistic contemporary Hollywood in "Dead Girl." Immediately following completion of his work on "Batman Forever," Kilmer segued to a starring role with Robert De Niro and Al Pacino on the crime drama, "Heat."
On the stage, Kilmer has appeared in Joseph Papp's Delacorte Theatre production of "Henry IV Part I" and starred in "As You Like It" with Patti LuPone at the Tyrone Guthrie Theatre in Minneapolis. He made his Broadway debut in the 1983 production of "Slab Boys" with Sean Penn and Kevin Bacon and then appeared in "Kingdoms," in the title role of "Hamlet" for the Colorado Shakespeare Festival and, most recently, in "'Tis Pity She's A Whore" at the Joseph Papp Public Theatre.
Kilmer also starred in several highly regarded TV movies, including HBO'S "The Man Who Broke 1,000 Chains" (for which he received a Cable ACE Award nomination) and "Gore Vidal's Billy the Kid" on TNT.
A strong supporter of Native American affairs, Kilmer is also a strong advocate of environment protection and has completed a documentary film focusing on the increasing global nuclear danger. He supports Lead or Leave, a non-partisan, not-for-profit youth political awareness campaign, and Habitat for Humanity, an organization that raises money to construct houses for low-income families.
---
Picture Gallery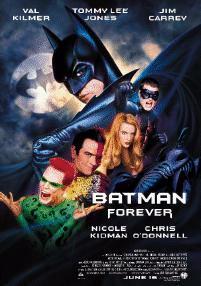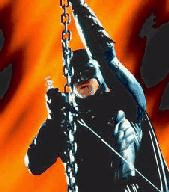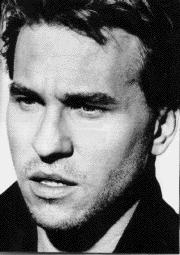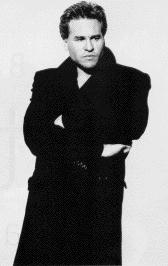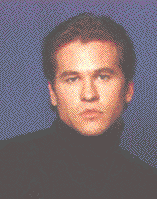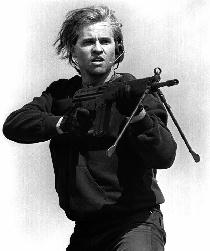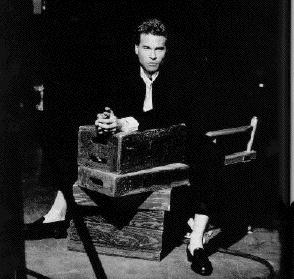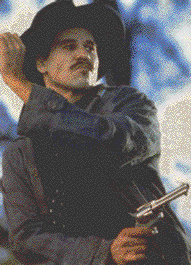 Please send any questions or comments to:
Copyright 1996 McClintock Webpage Services
This page has been visited
times.
This site best heard with . . .
---